There's a new face around The Green – Paul! Paul is our new Maintenance Technician, and will be working hard alongside David, our other Facilities Manager, to make sure everything is working perfectly and the grounds are looking lovely!
Paul will be there for you if anything should happen to go wrong, as well as keeping The Green in tip top condition. Say hi to Paul in The Clubhouse or wherever he might be working around the site.
---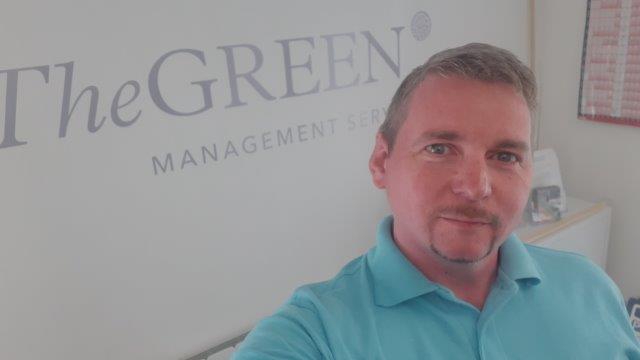 Hi Paul! How are you?
Fantastic, thank you.
Tell us about you! Where do you come from, what's your background?
I am originally from South East London. I have always been a very determined and ambitious person with a varied career from being an auto technician to obtaining my childcare qualification to becoming a project supervisor.
What is the best part about your job at The Green?
I would have to say meeting the residents, and it's nice to see smiling faces every day.
What do you get up to day-to-day here at The Green?
My role here at The Green is very varied! I work hard to keep our gardens neat and tidy for our residents to enjoy as well as maintaining our properties to a high standard.
What's your favourite thing to do on your day off?
My days off are filled with family time. I love taking a day trip out at the zoo or to our family houseboat on the south coast – which needs a lot of looking after!
What would you recommend doing as a day trip from The Green?
'Go Ape!' followed by an visit to an all you can eat buffet. Go Ape is just down the road from The Green and perfect for children and adults alike so makes a great day out for families and friends and is a great challenge!
What's your favourite spot here at The Green?
I would have to say The Clubhouse. That's where everyone meets for coffee and a catch up! It's the best place to meet the residents and find out what's going on.
---
Paul – with Chris, Emma and David– is part of our outstanding resident services team here. Our team will always be looking out for you when you rent one of our stunning homes.