Here at The Green, we know how a little extra space or a change of scene can do the world of good. You may have important work to do, or some studying to get through perhaps? Or it could be you want space to get away from it all; to catch up with friends in front of the big match or a film. For all this and more, we offer you The Lounge.
Housed inside our Clubhouse, the Lounge is a social hub; open every day between 6am and 10pm. It's one of our many onsite amenities that our residents are welcome to make use of as they see fit. And all at no extra cost too! So, why not take the chance to find out more about this fabulous venue as we invite you to take an in-depth look at what's inside.
The Lounge at The Green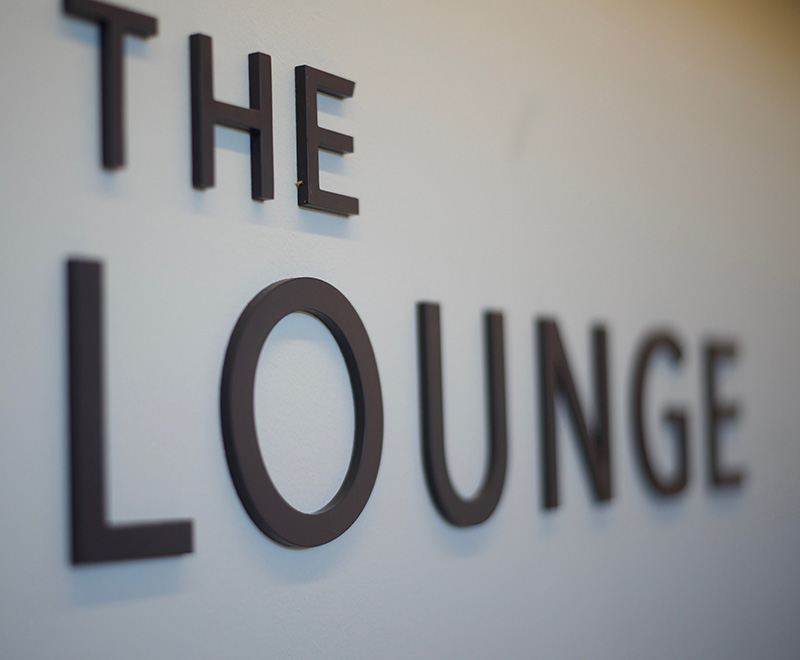 A focal point of The Lounge is a 55in Samsung Smart TV, fitted with a Sonos Playbar and surround sound speakers. It is currently set up with standard Freeview TV channels, plus plenty of smart features too. This includes apps like Netflix and Amazon Prime! It's tailor-made for watching all the major sporting events or for a community movie night!
For work or play, meanwhile, residents can access fast wifi internet. With speeds of up to 60MB on a password-protected network, The Lounge will help you stay connected.
Be sure to pour yourself a hot drink too. Complimentary, of course. Our RW85 Bean-to-Cup coffee machine delivers steamed and foamed milk, with fresh bean grinding capabilities and a choice of nine drinks! The Zip Hydrotap, meanwhile, offers instant boiling water, ice cold water and sparkling water.
If it's comfort you crave, our Lounge won't let you down. It has two three-seater sofas with plush cushions; three small tables with chairs; and a cushioned seating bench. A coffee table full of a range of reading materials – including the latest newspapers and magazines for residents to catch up with all the latest current affairs at their leisure.
You'll also note the designer-dressed wall display, complete with sporting memorabilia, books, pictures and interesting artefacts. Electric blinds offer shade from the setting sun when watching TV, while a vaulted ceiling creates a light and airy space here in our Lounge.
And, don't forget, The Lounge also opens up onto our Terrace. Handy for the summer…