A great place to live, a lovely new home AND access to a free, onsite gym? We're sold. Here at The Green, our fab fitness facility is one of the many onsite amenities we provide for all our residents. For a gentle weekend workout or intense conditioning session; our gym is kitted out with everything you need.
That's right. If your search for a home to rent in Crawley leads you to The Green, this gym is yours to use as you see fit (no pun intended!). It's an ideal alternative to a costly health club membership. And it's another example of how we offer more than just a place to call home. Now, we invite you to take an in-depth look at what our onsite gym has to offer…
The Gym at The Green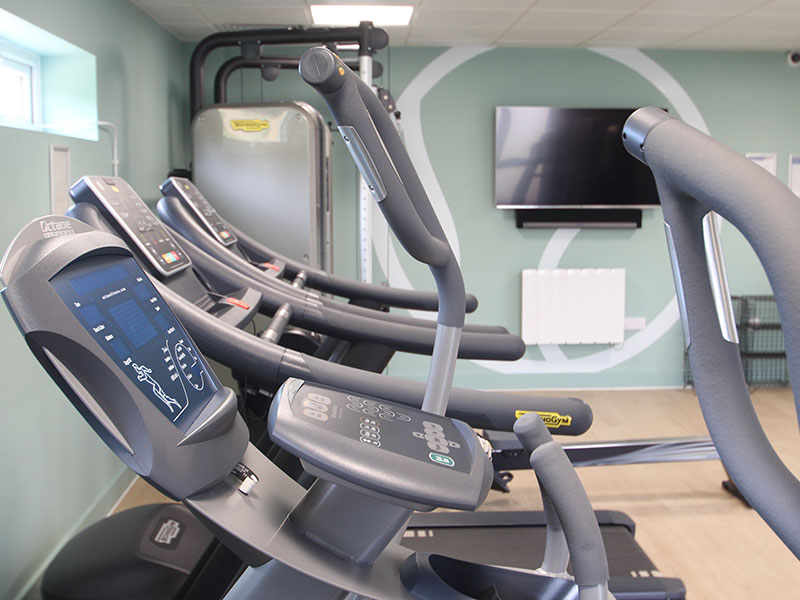 Our 400sq ft (37.2sq m) gym has eight pieces of equipment, featuring a suite of state-of-the-art Technogym pieces: a Multiplex workout station, two treadmills, a cross trainer, an exercise bike and an overhead press machine, as well as a leg curl/extender. A medicine ball stand is also at hand too. As you can see, everything's there for a full-body workout!
Need a little something to drive you on? No problem! Our gym boasts a 55in Samsung Smart TV, offering a range of Freeview TV and radio channels. It's also hooked up to our Sonos Playbar and surround sound speakers, which means you can pump out the tunes when you have a pace to keep up. Or to just find something to have in the background.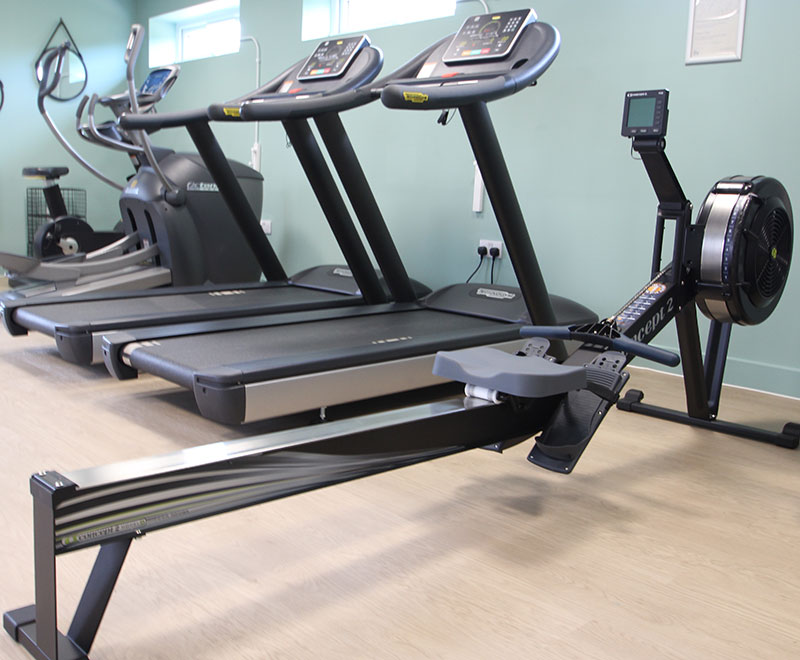 It has the tech, it has the spec and it has much more too. Our gym is naturally-ventilated for your comfort; fitted with frosted glass for your privacy, plus raised level windows facing south to let in plenty of bright, natural light. Exercise mats are on hand too. And if you're needing an introduction, a qualified personal trainer is on hand for a free induction.
The Green's gym has the same opening times as the rest of the Clubhouse: 6am–10pm. That means you can be the early bird that catches the worm, or the night owl for a late workout. Like all our onsite amenities, we're striving to make your money go further with this fitness facility. Why not come and see for yourself?